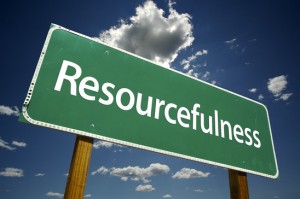 Action: Things You Can Do Today (A list of ways to help make vegan living more accessible)
Blenders:
Vitamix Pro 750: My favorite, but priced accordingly.  Makes soups within 6 minutes, heats up right in the blender.  Dry container does a good job milling seeds and oats.  Pre-programmed speeds for smoothies, soups, etc.   FREE SHIPPING with affiliate code  06-009946
Nutribullet: Lower power than Vitamix, but lower price for a tight budget.  I moved up from a Nutribullet to the Vitamix.
Juicers:
Omega 8006: I currently use this model and love it.  It has a very narrow chute to insert the veggies and fruit, so there's lots of chopping involved, but I don't mind.  The pulp comes out very dry, so I'm getting lots of juice and saving money on how much produce I buy.   This model is a "masticating" juicer, which means it is slow, quiet, and great for juicing leafy greens.  There are other good models to choose from also, including some with a wider chute and vertical design.
Mandoline Slicer
 : A very handy tool to make beautiful salads quickly at home.   See the Spiral Slicers
 too for making fresh raw noodles out of vegetables.
Menu and Shopping Assistance:
Vegan Express app – This app finds vegan items at non-vegan restaurants.  Very helpful!
Recipes:
Snack Bars:
Oskri: I have found about 40 vegan items on their website.  There are also some non-vegan items (including items with honey) so choose carefully and you will find great natural food snacks for traveling.  Their products use only 2 to 6 ingredients, and can be ordered online, and sometimes found at airports and other stores.   I have tried their coconut bars and I'm sampling all of their other vegan products.
Travel Guide for Finding Vegan-Friendly Restaurants:
Disclaimer: "On the Go Vegan Show" is produced by Steve Kern, based on his own personal experience with a vegan diet which he started in early 2013. He is not a medical professional nor nutritionist and cannot be held responsible for any adverse effects from information given on his website or podcast. It is your responsibility to seek appropriate medical advice before you make any lifestyle changes.
Affiliates:  Amazon.com, Vitamix.com (FREE SHIPPING with AFFILIATE Code 06-009946), FitBit.com (pending).